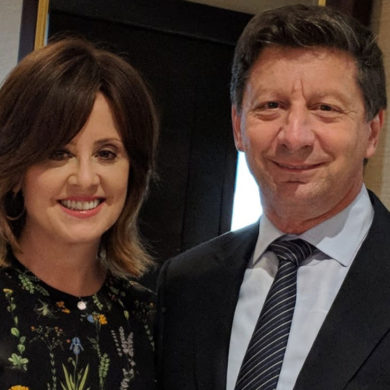 Daniel and Razie Benedict
Kew Gardens, NY
Builder of Eretz Yisrael Award
Daniel and Razie Benedict have been friends of Bet El Institutions for many years. They have been major contributors to Bet El's construction projects and dedicated a Sefer Torah to the Gluck IDF Preparatory Academy in 2016.
Having visited Bet El on numerous occasions, they are very proud to be ideologically-driven activists.
The Benedicts are active members of Congregation Tifereth Shmuel in Kew Gardens, where Daniel serves on the board. Daniel and Raizie support the Israel projects of NCSY, which encourages youth to engage in meaningful experiences in Israel.
Daniel is the head of the Benedict Realty Group, a real estate investment and property management firm specializing in the middle- income residential market in New York City and core commercial buildings and medical office buildings along the East Coast.
Daniel is a regular participant at the annual AIPAC conference and serves as Vice Chair of the AIPAC New York Real Estate Division. He is an outspoken advocate of the Jewish State and actively lobbies congressmen on behalf of Israel. The Benedicts have also hosted many fundraisers on behalf of Pro-Israel politicians.
Daniel and Bet El Founder Yaakov "Ketzaleh" Katz share a close relationship. Daniel and Razie partner with Bet El in building its illustrious institutions. The Benedicts have stressed the importance of a strong Bet El because "many powerful forces are trying to eradicate the Jewish presence in the Shomron; we must partner with Bet El to ensure that it stays strong and under Jewish sovereignty."
The American Friends of the Bet El Yeshiva Center is honored to bestow the Builder of Eretz Yisrael Award on Daniel and Razie Benedict.